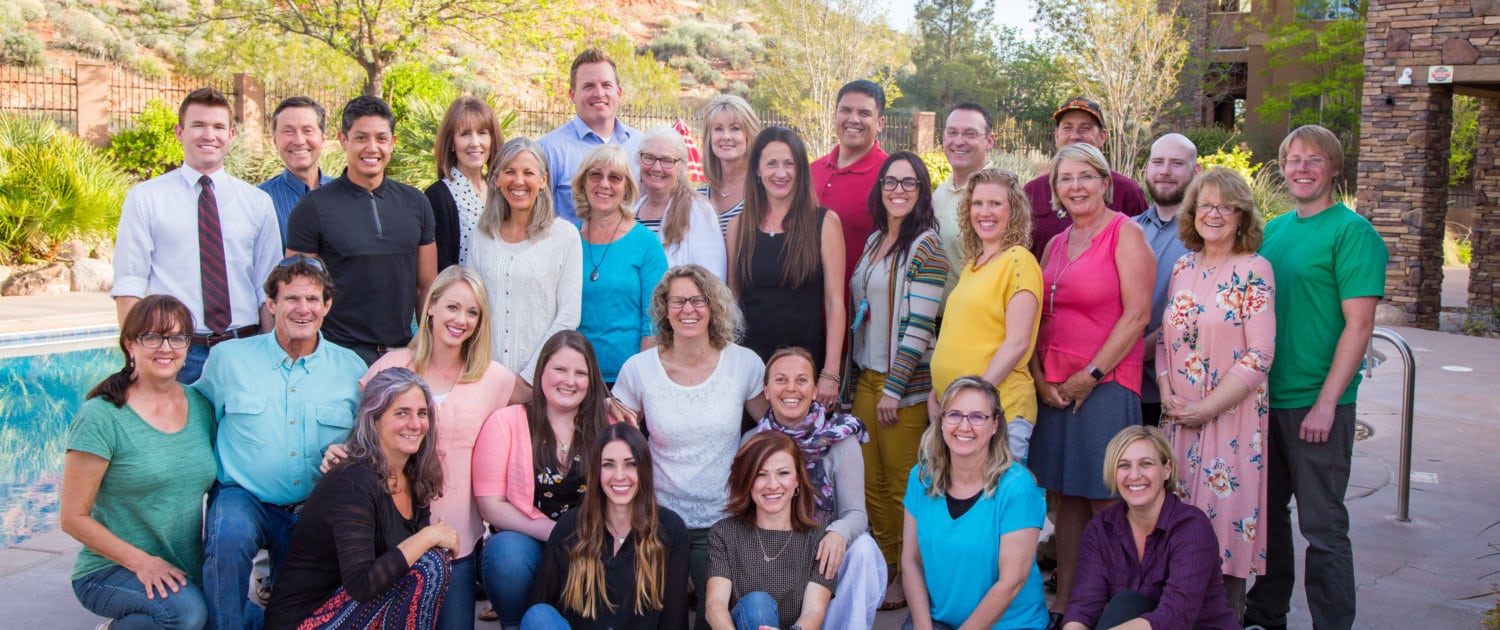 Founder & CEO
Daren Brooks, DO
Daren studied physical fitness and health psychology at BYU and graduated valedictorian with an MS degree, later attending medical school and practicing as a D.O.. He's developed his career as a multi-disciplined expert in gerontology, diet/nutrition, stress management and mind-body medicine. 
Daren started The Bridge with a mission to help people recover from debilitating mental and physical illness and along with his expert staff has produced amazing results for individuals for nearly 25 years. 
Daren spent much of his career teaching health science at universities and has held consulting contracts with IBM, Kodak, Cisco, Coca Cola and other corporate organizations. He's also consulted regularly with NASA to train astronauts and space center personnel in mind-body health. He has completed several iron man fitness competitions.

Program Coordinator
Whitney Dalton
Whitney graduated from UVU in Health Education with a minor in community health. She loves being in the wellness field and making a difference and also enjoys helping others find true happiness within themselves by finding a natural way to feel better and developing a plan that works best for them. She enjoys being outside and soaking up the St. George sun in all outdoor activities and laughing with her family and friends.
Meet

Manager, Dietary Consultant, Chiropractic & Acupuncture
Brad Crump, DC
Group dietary consultation and supplementation training. He has been practicing chiropractic medicine since 1994 and over health services at Red Mountain Spa since 1999.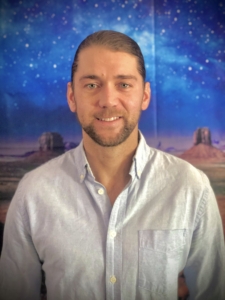 On-site Manager
Jameson Fisher
A Seattle native, Jameson Fisher's love for the outdoors led him to Utah, where he pursues adventure and skill development in rock climbing, mountain biking, backcountry skiing, hiking, and canyoneering.  Jameson studied communications at the University of Utah, and is currently pursuing a counseling degree in recovery.
Having walked his own path of mental health recovery, Jameson shares a personal story of depression, anxiety, injury, and hope for change.  With much gratitude, he was able to make a decision to no longer tolerate his pain, seek help, and allow himself to heal.
Intake Specialist
Christine Romero, LPN
Christine comes to The Bridge with over 25 years of nursing experience covering many areas of care. Most recently, prior to transplanting to St George, she was a Mentor/Trainer in Pediatric Home Health Ventilator, Trachea and Enteral Feeding for newly graduated nurses. Christine says "Teaching is one of the most fulfilling ventures I've been blessed to undertake. To be able to participate in one's growth and learning is truly an honor. "
Prior to teaching, she worked for the State of California Department of Mental Health within the forensic population for over a decade. In addition, hemodialysis, pediatric oncology and geriatrics have been areas of experience. "I am so excited to be part of a Program Family that addresses each individual holistically. Every aspect of one's health and being is embraced by the multidiscipline team in assisting guests to attain and maintain their goals "

Psychologist
David B.Tate, PHD
Dr. David Tate has been in private practice in St. George, Utah for the last 15 years and has been with The Bridge Recovery Program since nearly its inception. Dr. Tate has taught Mindfulness-based Anxiety & Stress Reduction classes for 25 years in a variety of settings, including as the initial lead mindfulness teacher and the Program Director at Miraval, Life in Balance, as well as consulting and teaching at other resorts.
Dr. Tate has also provided consultations and trainings for businesses including Nike, Ernst and Young, New Line Cinema, Abbott Laboratories, AT&T, the national Make-A-Wish Foundation, the NCAA, and many other businesses and health care groups locally and nationally.

Counselor
Sue Judd, M.S.S., L.S.A.C
Sue holds a Masters degree in Social Sciences from Utah State University. Her certifications include: NAADAC (National Association of Alcohol and Drug Counselors, NAADAC (National Association of Alcohol and Drug Counselors), AUSAP (Association of Utah Substance Abuse Counselors) and ICADC (International Certified Drug and Alcohol Counselor).
Sue's dedication to treating individuals with substance abuse issues spans more than two decades. She has been involved in administration, treatment review, and direct treatment for addiction recovery in both inpatient and outpatient settings as well as working on college campuses in education and prevention where she completed specialized training in dual diagnosis and mood disorders, pain and stress management, and holistic health.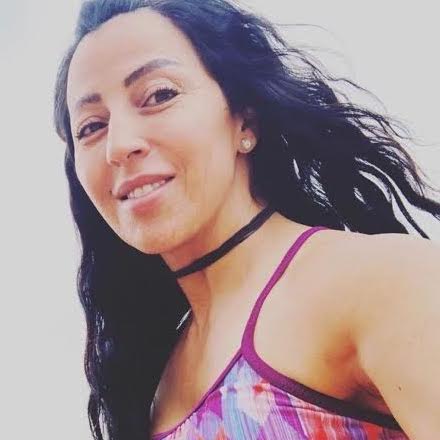 Massage Therapist
Maria Soto
Ria graduated from Dahan Institute of Massage and Bodywork in 2000 and also became Nationally Certified as well as continuing her education to become certified in the following modalities: Cranial Sacral, Reiki, Muscle Testing, Ashiatsu, Gua-Sha, Sound Therapy, Deep Tissue Massage, Hot Stone Massage and Cupping. Ria can also realign and clear chakras using Therapeutic touch and her intuition, she is also known for using crystals, instruments and chanting to guide her clients on their healing journey.
Ria has spiritual training in the Shamanic Traditions under Don Oscar Miro-Quesada founder of the Pachakuti Mesa tradition from Peru. Ria has traveled to many countries doing humanitarian work which is one of her passions. When Ria isnt working you will find her outdoors or creating art. Ria believes "Everything we do in life is ART"

Mental Health Counselor & Meditation/Sound Healing
Erin Boorman
Erin holds a Master's degree in Clinical Mental Health Counseling and is a 200 hour certified yoga teacher. She is passionate about yoga and how it helps unite the body, breath, mind, and spirit. She views yoga as it is portrayed in the Bhagavad Gita; it can aid you in achieving the "supreme secret of life."
Erin specializes in teaching trauma-sensitive yoga and restorative yoga. She is also a certified mind/body bridging therapist.
She enjoys participating in anything outdoors-hiking, golfing, boating, and four-wheeling and also paints and loves spending time with her family.

Psychologist
Kolene Granger, PHD
Dr. Granger received her PhD at B.Y.U. in l981 in Counseling Psychology. She is a Licensed Psychologist as well as a retired school superintendent. She enjoys art (mostly gourds, mosaics, stained glass), hiking, photography, golf, family, travel and church.

Exercise, Yoga & Movement Instructor
Tenisha Williams
Teniesha Williams grew up in Santa Clara Heights, UT. She received a full ride scholarship to Dixie State University where she obtained her Associate's Degree with honors and then went on to Southern Utah University where she received her Bachelor's degree in Nutrition Magna Cum Laude.
Teniesha loves health and fitness education and started teaching Nutrition and emotional health courses at her father's development center for the mentally disabled while attending SUU, educating them and assisting them to create their own programs for nutrition, exercise and life balance. She has held positions as a personal health developer for large corporate companies and lead personal health lectures.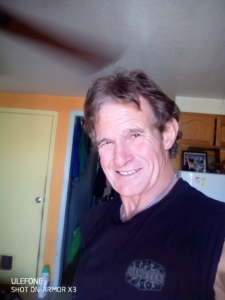 Personal Trainer
Pete Wagner
Pete is an incessantly positive and motivating fitness instructor. He is proud to have been a part of the Bridge team since 2003! He graduated from Chico State in California with a degree in Humanities and has been an A.C.E. certified trainer since 2002. He has worked with hundreds of clients exhibiting all manner of health impairments. Known for his jovial and energetic personality, he is certified and experienced in many fitness fields including Aquasize/Pool Therapy, Group Fitness, Individualized Program Design, Kinetic Anatomy, Orthopedic Rehab, TRX, Stability Ball, Kettlebell, Functional Weight Training, and of course, Life Coaching. He specializes in developing fun yet effective exercise routines, using little or no equipment.

Physical Therapist
Nancy Welti, PT
Nancy graduated from the University of Utah with degrees in modern dance and physical therapy. Nancy studied and participated in numerous courses including postural analysis, breathing techniques, orthopedic injuries and body mechanics. For nine years Nancy owned and operated a successful orthopedic / sports medicine clinic in Salt Lake City. After selling the company she moved to Southern Utah. Since then, Nancy has been involved with and committed to the goals of The Bridge Recovery Center for over 10 years.  She is a devout believer in prevention of injuries by improving postural alignment, revisiting breathing techniques and reeducation muscle memory patterns and also use numerous electrical modalities for chronic and acute injuries. She am a mother of two sons. She lives with her family in Rockville, Utah, near Zion National Park.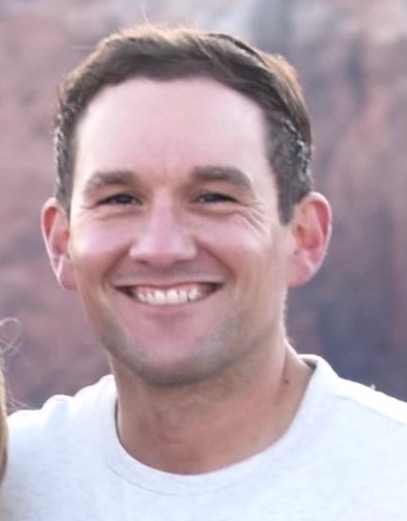 Personal Trainer & Life Coach
Doug Beckstrand
Doug has spent most of his life in Northern Utah where he attended the University of Utah as well as earned his Nursing Degree in 2014. Doug is a certified Personal trainer and Life Coach. Doug has a deep passion for mental health recovery. He loves to connect one on one with people who are seeking help for depression, anxiety, chronic pain and trauma. Doug is excited to be apart of The Bridge team and can't wait to benefit from all that it has to offer as well as help as many souls as possible with his gifts, training, and life experience. 

Massage Therapist
Kerra Waters
Kerra began her education at the Utah College of Massage Therapy in January of 2006, where she found her passion for bodywork. Desiring more knowledge and direct training she continued her education at The Prince Institute of Structural Integration where she was trained in the Ida Rolf method of Structural Integration and is a Certified Structural Integration Practitioner. This is where her love for the body and her purpose to educate others on the amazing impact of bodywork and massage therapy increased. Kerra currently works alongside the chiropractors of Advanced Health and Pain as well as maintains a private office and continually introduces the benefits of bodywork and the 10 session series to each individual client.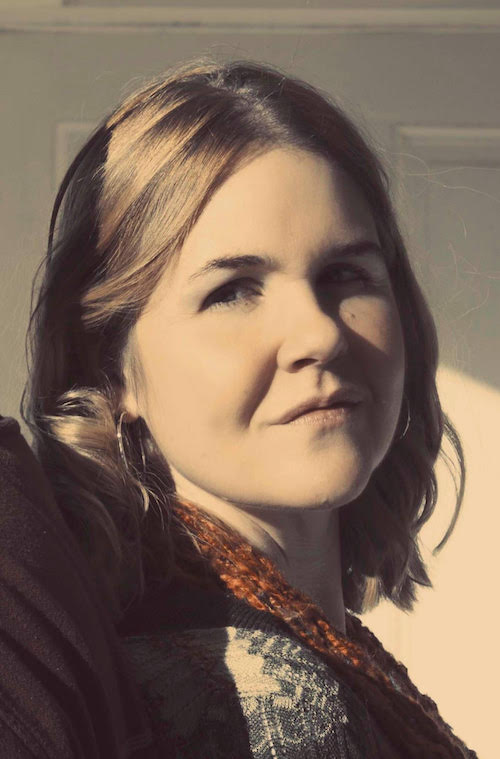 Massage Therapist
Rosie Mansfield
Rosie began her lifelong love of learning with degrees in English Literature and History. This foundation taught her to look at the world as a whole and search for similarities between different disciplines like eastern and western medicine, psychology, nutrition, spirituality, and meditation. Massage therapy was a natural progression in her development. She used what she had learned of the human energy system as a Medical Qigong Practitioner to her massage therapy treatments. Each person is unique in their presentation of subtle and physical patterns, and Rosie is excited to help clients reach balance in their health by attuning to their individual needs. We all have the potential to become powerful healers in our own lives, and Rosie is humbled by the opportunity to help facilitate in this process.

Massage Therapist
Camie Allen
Camie graduated from The Utah College of Massage Therapy in 1999. She's been doing massage for many years and still loves it! Camie has experience with chronic pain conditions such as fibromyalgia and scoliosis and feels that massage can help heal us emotionally and physically. Camie lives in Washington, Utah and has five amazing children.

Massage Therapist
Katie Paredes
Katie is a Licensed Massage Therapist. After experiencing and overcoming Fibromyalgia, Katie decided that she wanted to help others heal through massage therapy. She graduated with honors from the Utah College of Massage Therapy in 2011. Katie has experience with a wide variety of modalities, from light energy work and massage to deep tissue and structural bodywork. She has always had a natural gift for massage and loves helping others heal physically and emotionally through massage and energy work. Katie's clients frequently remark on her ability to find troubled areas and tailor the massage to meet their needs. When Katie isn't giving massages, she enjoys spending time with her family. She loves outdoor activities with her family such as swimming, bike riding, and nature walks / hikes. She also enjoys doing yoga and Zumba.

Physicians Assistant
Phil Carter
Phil received his Master's degree in Physician Assistant Studies from Idaho State University. He has since focused his medical practice in family medicine and corporate wellness administration.
Phil has spent most of his life in Southern Utah. He enjoys spending time with his family and friends. In his spare time he can be found coaching little league, helping on the sidelines at the Hurricane High football games, or bouncing from gym to field supporting his kids in their many ventures.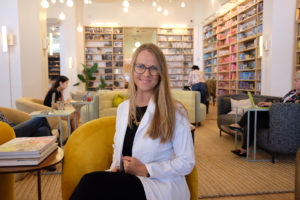 Acupuncturist
Yana Symonenko
Yana has a Master's Degree of Science in Acupuncture and is soon to also have her Transitional Doctorate Degree in Acupuncture as well as her Advanced Cosmetic Facial Training & Certificate.
Following the vision of an "East meets West" environment, she applies the best of ancient medicine to a firm foundation in Western medicine. She is motivated by clear improvement in patients and applies the knowledge of clinical sciences from a traditional Oriental and Biomedical perspective.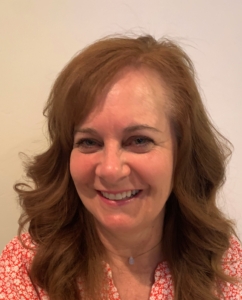 Fitness Instructor
Kristin Christensen
Yana has a Master's Degree of Science in Acupuncture and is soon to also have her Transitional Doctorate Degree in Acupuncture as well as her Advanced Cosmetic Facial Training & Certificate.
Following the vision of an "East meets West" environment, she applies the best of ancient medicine to a firm foundation in Western medicine. She is motivated by clear improvement in patients and applies the knowledge of clinical sciences from a traditional Oriental and Biomedical perspective.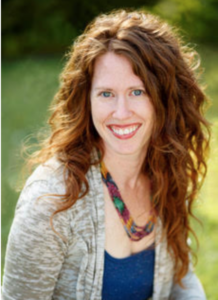 Shamanic Energy Medicine Practitioner
Brittney Marie Stauffer
As a modern medicine woman and wellness guide, Brittney Marie weaves together the transformational healing arts of shamanism, stone & crystal medicine, and sound healing. Her practice is sourced from her own healing journey and the ancient wisdom traditions that teach grounded ways to transform pain and suffering into light and life force. Brittney Marie believes holistic wellness is a path of remembering and returning home to the brilliance and strength of who we are, at our core, beneath the layers of story, beliefs, and the traumas we experience.
Brittney Marie holds traditional degrees in Comparative Sociology and a M.A. in Peace & Conflict Studies. She is certified in Luminous Healing & Shamanic Energy Medicine, as well as Taoist Stone & Crystal Medicine.

Chef
Lisa Mickelson
Lisa graduated from Dixie College in business and went on to become a cosmetologist and travel agent. She has since left the corporate world to raise her family.
Lisa spends her free time volunteering as a Board Member for the Vegetarian Society of Utah. She is passionate about learning, enjoys studying nutrition, loves to create healthy home cooked meals, as well as organize, read, hike, and spend time with her children.
Chef
M'Lynn Suwinski
M'Lynn is a college student at Dixie State University, originally from northern Utah. Her two greatest passions are cooking and art. She primarily works with chalk and has been competing in festivals since 2014.  She has always loved cooking and baking but really started navigating her passion in 2018 when she came down with a multitude of food allergies and health problems. Since then she has absolutely loved sharing healthy recipes and talking about healthy eating lifestyles with anyone who will listen. M'Lynn aims to add value and sunshine to people she interacts with on the daily!

Reiki Energy Specialist
Pam Russo
Pam is the Reiki therapist at the Bridge Recovery Program, with the certification of Reiki Master Teacher.  Reiki is energy work that assists the healing process by bringing your energy centers, called chakras, into balance and removing stuck energy.  It is a deep relaxation that encourages your body to heal on a physical mental, emotional and spiritual level.

Medicine Wheel Facilitator
Duztin Sorensen
Duztin has worked as Culture director and Medicine Wheel Facilitator for a residential at risk Native American Youth program. He received Sweat Lodge Rites from Dan Old Elk of the Crow Nation and has been facilitating the Sweat Lodge for 22 years. Duztin has also been employed as a professional entertainer involving Native American Drumming, Singing and Dancing.

Foot Zoning / Craniosacral
Heidi Loveland
Heidi has a passion for the healing arts. She received her Bachelors of Science in Health Promotion and subsequent certifications in an effort to help individuals in their journey to better health and to experience peace. She is a St. George native and also loves to share her passion for the outdoors and the surrounding area with the guests. As a former firefighter/EMT and world traveler she brings a love of life and compassion you are sure to feel as soon as you meet her.
Life Coach / Self Love
Kami Rhoades
Kami Rhoades Mitchell is the 3rd of 8 children. Growing up in her home facilitated her ability and confidence to shine in a way that allows and invites all around her to shine too! Kami has a love of learning- she studies from the best books, seeks to attend the best classes, and follows the path of the best mentors. This knowledge and experience, combined with her gift for teaching inspiring concepts and loving others with her whole being, are the elements that make her an effective facilitator for change. Kami has presented over 1000 times, created retreats for 16 years, runs two businesses, has 3 children, and loves to assist people in the transformation of self love.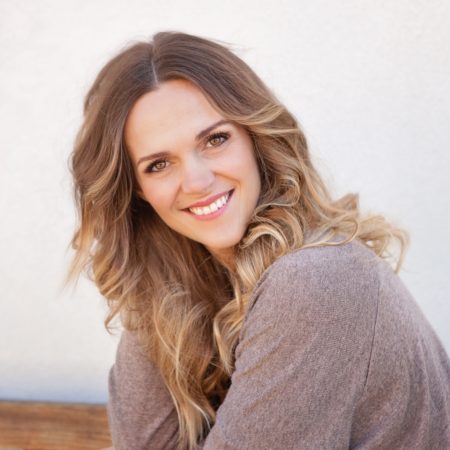 Life Coach / Energy Healer
Amanda Nelson
Amanda Monroy Nelson is a gifted Coach, Facilitator, and IHP Energy Medicine Practitioner who is committed to supporting people in coming into their wholeness, happiness and thriving life. She has a background in conscious communication, conscious engagement, emotional release therapy, energy medicine, integrative healing, quantum physics, neuroscience, and mindfulness.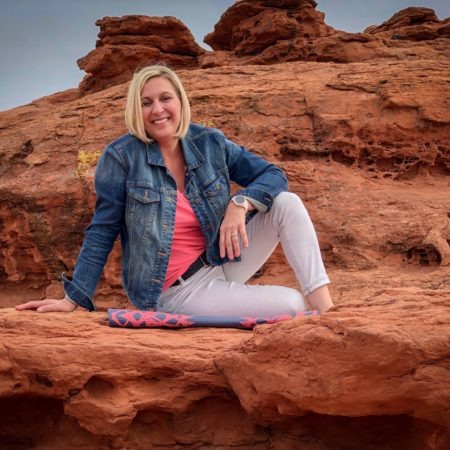 Rapid Eye / Deep Sleep Coach
Kim Cluff
Kim is a master rapid eye technician and life skills coach. She helps people process stress and trauma, while simulating R.E.M. Sleep, in an awake state. R.E.M. Is the bodies natural way of processing negative emotions, old beliefs and patterns. Simulating R.E.M., While one is in a awake is key for allowing one to consciously choose to release negative emotions and re pattern new positive ones.
Kim has successful helped many people with the rapid eye model. Depression, anxiety, feelings of low self worth and hopelessness are a few of he common issues kim has helped individuals with. She has a degree in psychology and spent much of her time studying attachment theory in relationships.  She loves rapid eye and even more so, loves helping others heal.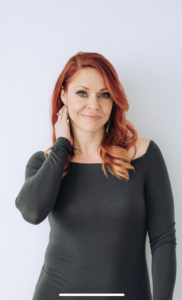 Music & Sound Therapy
Hollie Hope
Hollie Hope, The Intuitive Emotion Coach, is an author and has taught for 13 years how to identify and clear self-sabotaging negative perspectives through kinesiology and utilizing intuitive healing gifts.
Her passion in life stems from discovering clarity and wholeness after much loss, abuse and trauma throughout her life. She has made it her life mission to aide in identifying and releasing negative perspectives we hold about ourselves and others. Through her books, drum making workshops and individual sessions, she teaches how to connect the conscious and unconscious to "clear emotional crap" as her clients phrase it, and create emotional & spiritual alignment.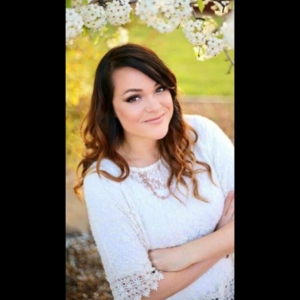 Support Staff
Heather Williams
Heather's number one passion is helping others to reach their highest potential to live their happiest, best life. She loves learning about, and applying many different healing tools and modalities. She loves staying active through hiking, yoga, paddle boarding and dance.  She also loves art, meditation, reading and science. She is honored to be a part of this amazing team here at The Bridge and looks forward to meeting each guest.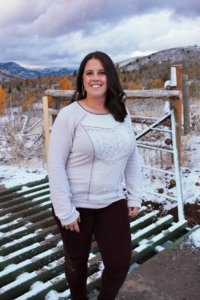 Support Staff
Melissa Boles
Heather's number one passion is helping others to reach their highest potential to live their happiest, best life. She loves learning about, and applying many different healing tools and modalities. She loves staying active through hiking, yoga, paddle boarding and dance.  She also loves art, meditation, reading and science. She is honored to be a part of this amazing team here at The Bridge and looks forward to meeting each guest.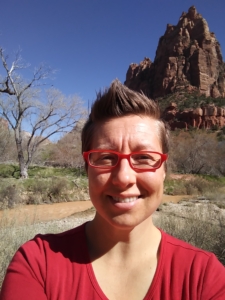 Support Staff
Lexi Powell
Lexi is a native to Utah. She loves learning and adventure. She has a passion for connecting with people and the study of human experience. She completed her undergraduate studies in the areas of analytical communication and psychology. She has been married to her highschool love for over 17 years. They are parents to 3 biological children and are a licensed foster family, with many years experience with the study of parenting & trauma healing. Some of her other loves include: family, reading detective novels, dancing, & deep conversations. She has benefited greatly from many tools taught within the Bridge program and taking a holistic approach to life and healing in her own journey toward wholeness.
Next Session: November 29th - December 19th
Space Is Limited - October Session Is Full
We limit our class sizes to ensure the best experience for each guest. If you have questions or are interested in attending the retreat this year, we recommend you get in touch with us early to apply and reserve your spot. 
Copyright 2021 All Rights Reserved
The Bridge Recovery Center