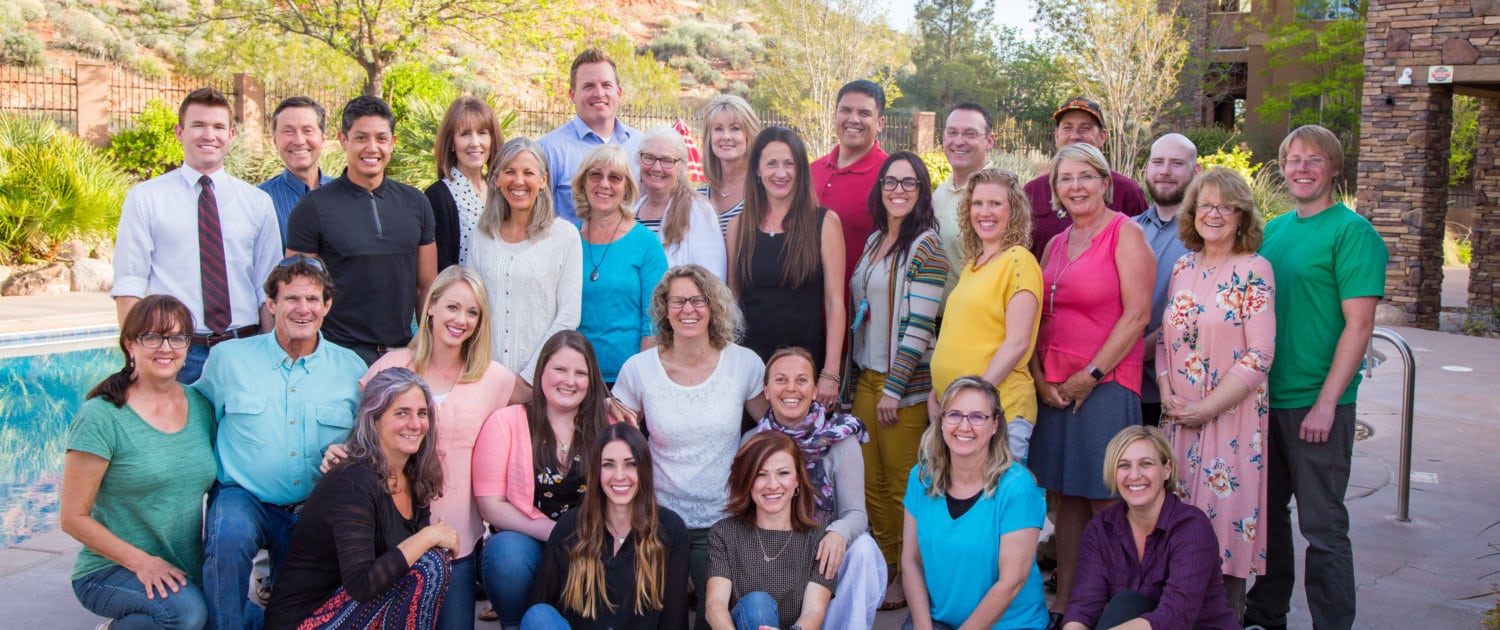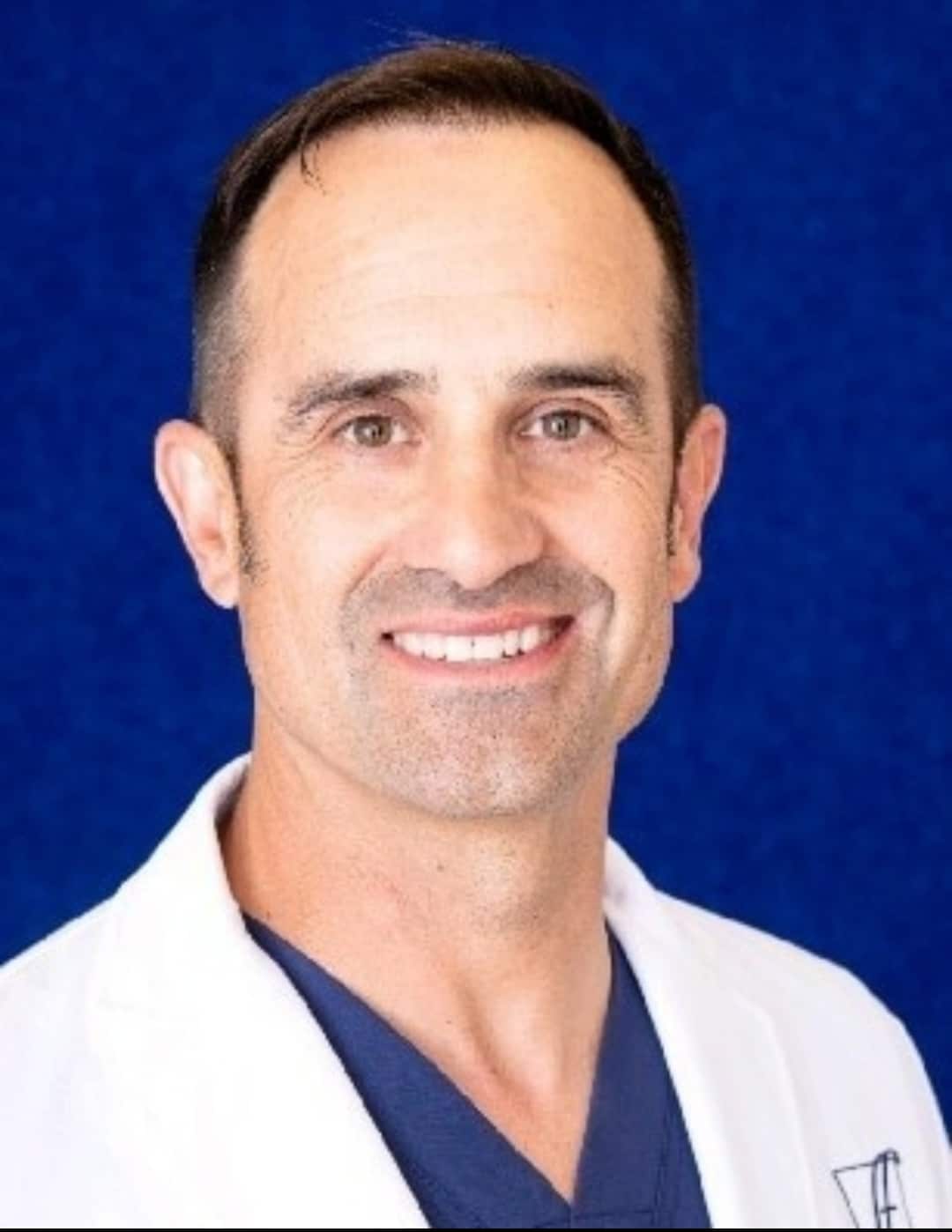 Founder & CEO
Daren Brooks, DO
Daren studied physical fitness and health psychology at BYU and graduated valedictorian with an MS degree, later attending medical school and practicing as a D.O.. He's developed his career as a multi-disciplined expert in gerontology, diet/nutrition, stress management, and mind-body medicine.  He loves the outdoors, flying, and spending time with friends and family as well as his Bridge family!  Daren has always been fascinated by mechanics and invention and holds multiple US Patents.
After making it through a difficult mental and physical recovery, Daren started The Bridge with a mission to help people recover from debilitating mental and physical illness and along with his expert staff has produced amazing results for individuals for nearly 25 years.  He regularly cites the success of the program as being due to the amazing staff that provides critical high-level therapy and services.  This includes sincere hearts and hands to help those working through the dark to find a better way to think, feel, and live.
Daren spent much of his career teaching health science and mind-body medicine at universities and has held consulting contracts with IBM, Kodak, Cisco, Coca-Cola, and other corporate organizations. He also consulted regularly with NASA to train astronauts and space center personnel in mind-body health. He has completed multiple long-distance and ultra-distance athletic events and played a key role in bringing Ironman to his hometown of St. George, Utah.  As medicine is constantly changing, Daren reports The Bridge just keeps getting better and can't wait for each new session!

Program Coordinator
Whitney Dalton
Whitney graduated from UVU in Health Education with a minor in community health. She loves being in the wellness field and making a difference and also enjoys helping others find true happiness within themselves by finding a natural way to feel better and developing a plan that works best for them. She enjoys being outside and soaking up the St. George sun in all outdoor activities and laughing with her family and friends.
Meet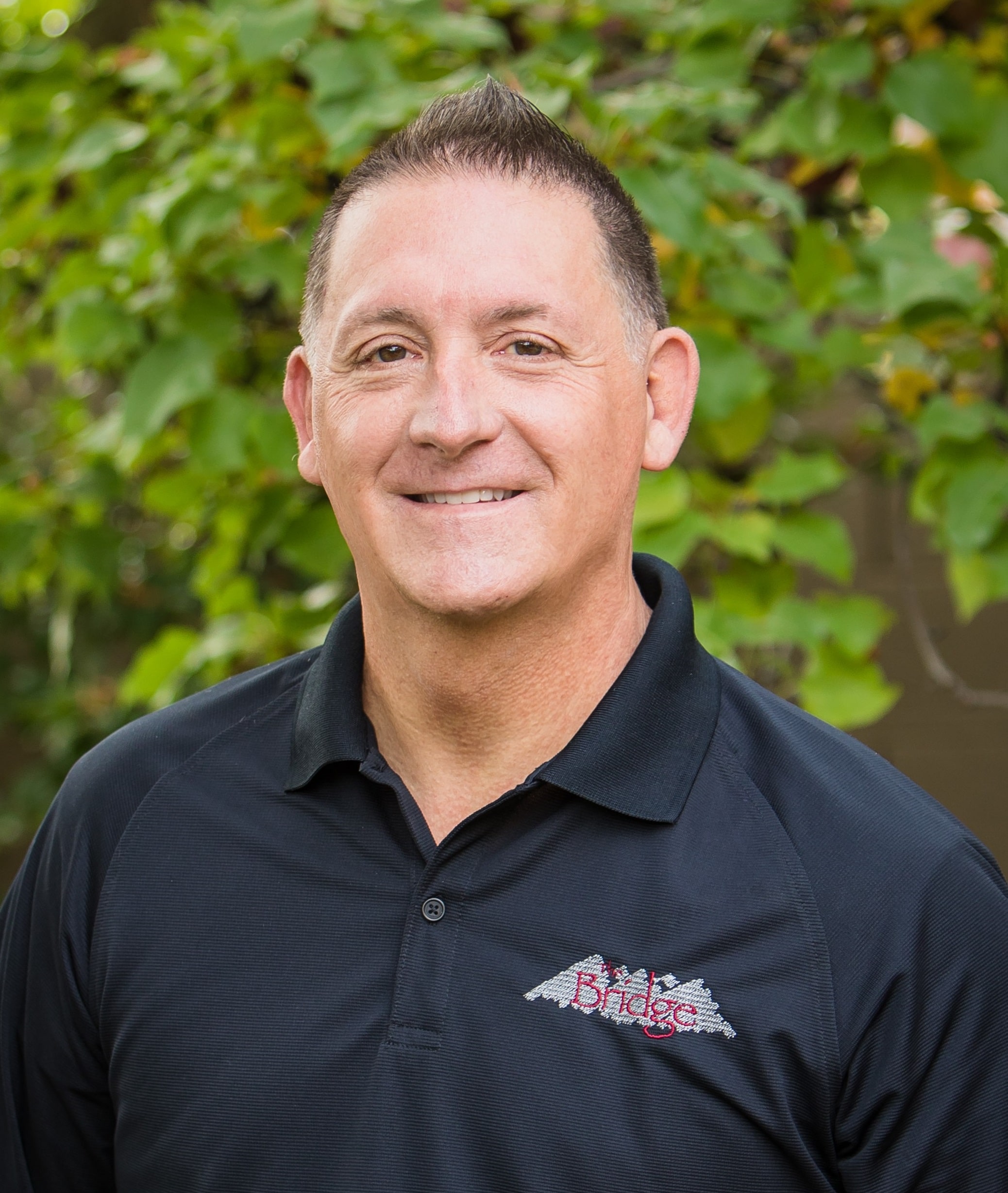 Staff Manager / Guest Liason
Brad Crump, DC
Brad has spent the last 24 years in the health, wellness and hospitality industry. He has been with the Bridge Recovery Center since 2001, serving in various capacities such as lecturer, provider and currently as the on-site manager.
In his management role, Brad oversees the day to day services and activities offered at the Bridge, working with both support staff and providers to optimize each guests healing environment. In addition to his work with the Bridge, Brad served as the health services manager at the world renowned Red Mountain Resort her in Southern Utah, where he oversaw the health services department as well as providing numerous services including Chiropractic, Acupuncture, Biopuncture and metabolic testing.
In addition to patient care, Brad is an experienced lecturer, covering topics such as successful weight loss strategies, gut health and restoration, women's health and hormones, diabetes prevention and management, diagnosis and management of thyroid disorders and instinctive eating.
Intake Specialist
Christine Romero, LPN
Christine comes to The Bridge with over 25 years of nursing experience covering many areas of care. Most recently, prior to transplanting to St George, she was a Mentor/Trainer in Pediatric Home Health Ventilator, Trachea and Enteral Feeding for newly graduated nurses. Christine says "Teaching is one of the most fulfilling ventures I've been blessed to undertake. To be able to participate in one's growth and learning is truly an honor. "
Prior to teaching, she worked for the State of California Department of Mental Health within the forensic population for over a decade. In addition, hemodialysis, pediatric oncology and geriatrics have been areas of experience. "I am so excited to be part of a Program Family that addresses each individual holistically. Every aspect of one's health and being is embraced by the multidiscipline team in assisting guests to attain and maintain their goals "

Psychologist
David B.Tate, PHD
Dr. David Tate is a psychologist in private practice in St.  George, Utah, where he works with adults integrating his professional training in clinical, counseling, health and transpersonal psychology.  He has provided counseling for guests and taught mindfulness classes at the Bridge Recovery Center for the last 20 years.
Dr. Tate has taught mindfulness classes (and mindfulness-based stress reduction or MBSR) for over 30 years in a variety of businesses, medical and resort settings, including Program Director at Mirival Life in Balance, as well as Nike, Ernst and Young, New Line Cinema, Abbott Laboratories, AT&T, the National Make-A-Wish Foundation and the NCAA.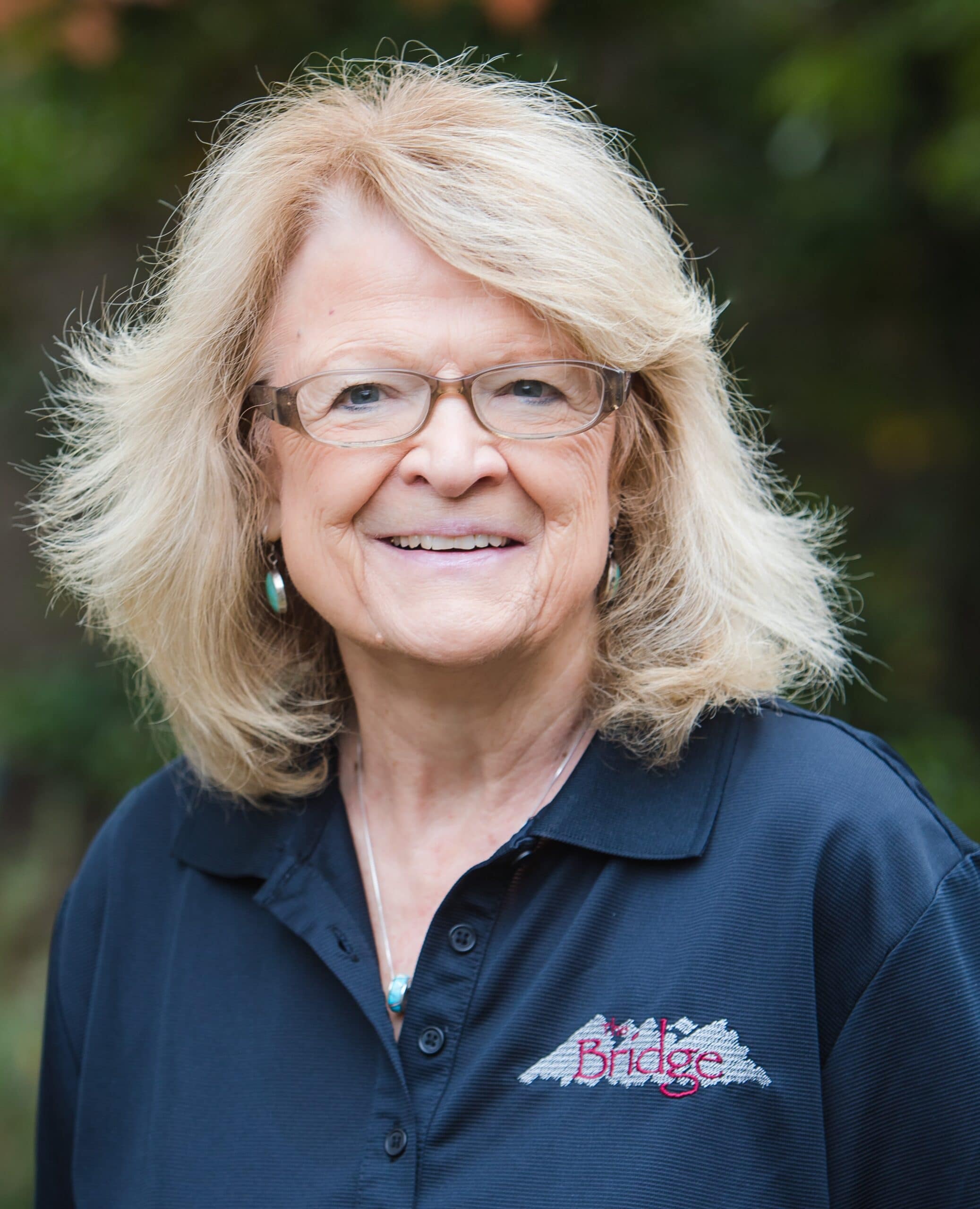 Counselor
Sue Judd, M.S.S., L.S.A.C
Sue holds a Masters degree in Social Sciences from Utah State University. Her certifications include: NAADAC (National Association of Alcohol and Drug Counselors, NAADAC (National Association of Alcohol and Drug Counselors), AUSAP (Association of Utah Substance Abuse Counselors) and ICADC (International Certified Drug and Alcohol Counselor).
Sue's dedication to treating individuals with substance abuse issues spans more than two decades. She has been involved in administration, treatment review, and direct treatment for addiction recovery in both inpatient and outpatient settings as well as working on college campuses in education and prevention where she completed specialized training in dual diagnosis and mood disorders, pain and stress management, and holistic health.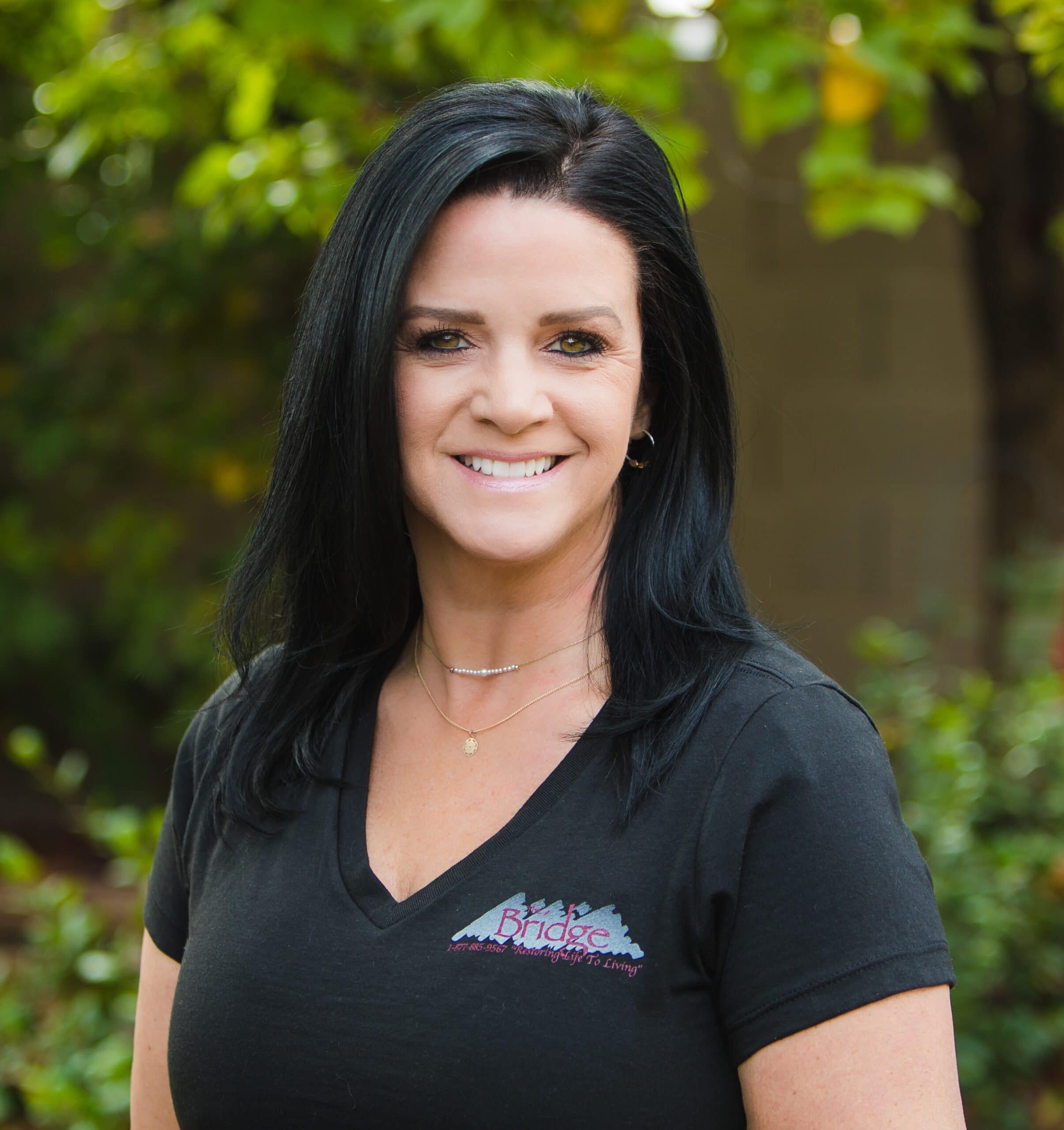 Support Staff/Guest Liason
Jenn Haug
Jenn comes to the Bridge with extensive experience in working with those dealing with drug and alcohol addiction and has a passion for working with those  in addiction and mental health recovery.  She has functioned as a domestic violence advocate and loves to connect with people suffering from depression, anxiety, trauma and addiction.
Knowledge gained from her own personal recovery journey has been instrumental in establishing a women's advocacy group, which continues to flourish today, blessing the lives of many.
Jenn is excited to be part of the Bridge Recovery Center team, assisting people in their healing and recovery.  
Jenn is from northern Utah, having attended Brigham Young University.  Along with a loving and supportive husband she is is also a mom of 4 children, 4 step kids and 8 grandchildren.
Jenn is also a fourth generation photographer, happily capturing memories for 30 years.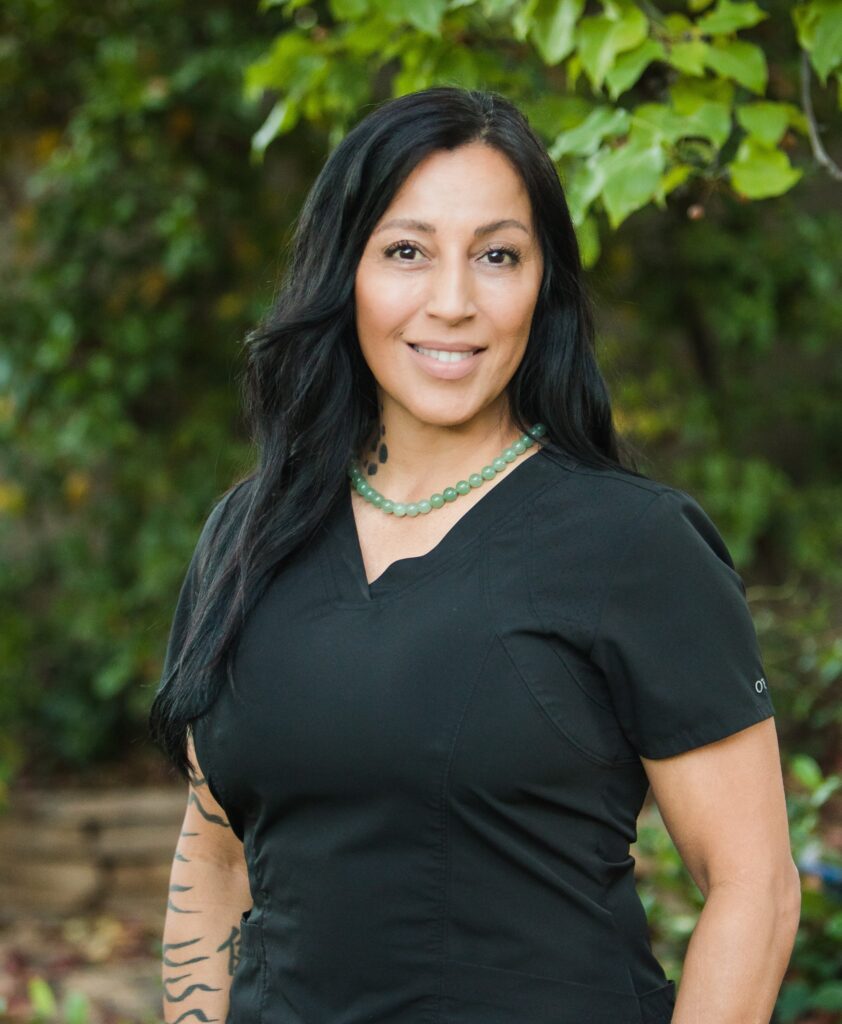 Massage Therapist
Maria Soto
Ria graduated from Dahan Institute of Massage and Bodywork in 2000 and also became Nationally Certified as well as continuing her education to become certified in the following modalities: Cranial Sacral, Reiki, Muscle Testing, Ashiatsu, Gua-Sha, Sound Therapy, Deep Tissue Massage, Hot Stone Massage and Cupping. Ria can also realign and clear chakras using Therapeutic touch and her intuition, she is also known for using crystals, instruments and chanting to guide her clients on their healing journey.
Ria has spiritual training in the Shamanic Traditions under Don Oscar Miro-Quesada founder of the Pachakuti Mesa tradition from Peru. Ria has traveled to many countries doing humanitarian work which is one of her passions. When Ria isnt working you will find her outdoors or creating art. Ria believes "Everything we do in life is ART"
Mental Health Counselor & Meditation / Sound Healing
Erin Boorman
Erin holds a Master's degree in Clinical Mental Health Counseling and is a 200 hour certified yoga teacher. She is passionate about yoga and how it helps unite the body, breath, mind, and spirit. She views yoga as it is portrayed in the Bhagavad Gita; it can aid you in achieving the "supreme secret of life."
Erin specializes in teaching trauma-sensitive yoga and restorative yoga. She is also a certified mind/body bridging therapist.
She enjoys participating in anything outdoors-hiking, golfing, boating, and four-wheeling and also paints and loves spending time with her family.

Psychologist
Kolene Granger, PHD
Dr. Granger received her PhD at B.Y.U. in l981 in Counseling Psychology. She is a Licensed Psychologist as well as a retired school superintendent. She enjoys art (mostly gourds, mosaics, stained glass), hiking, photography, golf, family, travel and church.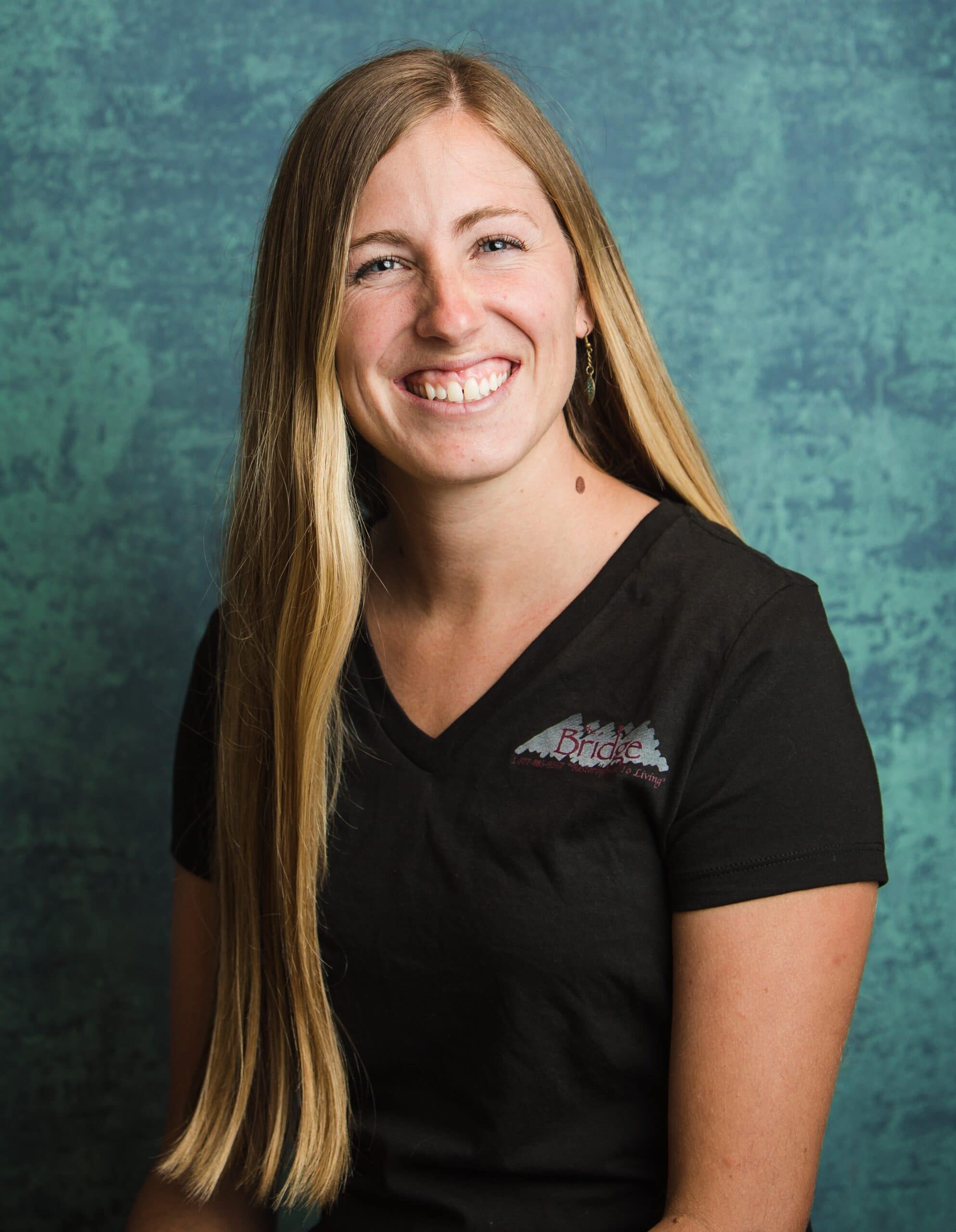 Counselor
Angela Shields
Angela received her Bachelor's degree in recreation therapy at Brigham Young University, where she was privileged to run the hurdles on the Track and Field team.  She has her Master's degree in Marriage and Family therapy from Utah State University and is passionate about working with couples and families. Certifications and licenses include Certified Therapeutic Recreation Therapist (CTRS), and Associate Marriage and Family Therapist (AMFT)
Angela is grounded in humanism and believes that people do the things they do for a reason and therefore employs a non-judgmental and compassionate approach to therapy.  She loves working with individual's to increase their sense of self and overall well-being.
Angela is passionate about the outdoors and loves utilizing Mother Nature's healing properties in her therapeutic work.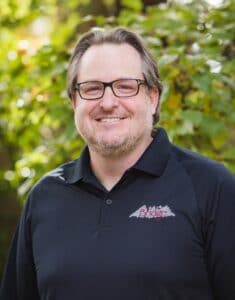 Support Staff/Guest Liason
Corbin Booth
Corbin was born and raised in St. George.  He married is first grade crush and raised 4 children here in St. George as well.  Corbin has lived a life full of trials and tribulations that he brings with him to the Bridge Recovery Center and is open and willing to help those who are going through similar circumstances.  When he is not working at the Bridge, he has a videography business on the side and loves to golf or spend time with his family in Pine Valley.

Physical Therapist
Nancy Welti, PT
Nancy graduated from the University of Utah with degrees in modern dance and physical therapy. Nancy studied and participated in numerous courses including postural analysis, breathing techniques, orthopedic injuries and body mechanics. For nine years Nancy owned and operated a successful orthopedic / sports medicine clinic in Salt Lake City. After selling the company she moved to Southern Utah. Since then, Nancy has been involved with and committed to the goals of The Bridge Recovery Center for over 10 years.  She is a devout believer in prevention of injuries by improving postural alignment, revisiting breathing techniques and reeducation muscle memory patterns and also use numerous electrical modalities for chronic and acute injuries. She am a mother of two sons. She lives with her family in Rockville, Utah, near Zion National Park.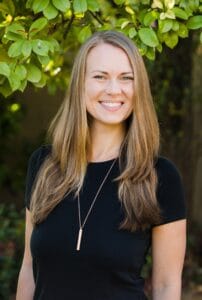 Acupuncturist
Yana Symonenko
Yana has a Master's Degree of Science in Acupuncture and is soon to also have her Transitional Doctorate Degree in Acupuncture as well as her Advanced Cosmetic Facial Training & Certificate.
Following the vision of an "East meets West" environment, she applies the best of ancient medicine to a firm foundation in Western medicine. She is motivated by clear improvement in patients and applies the knowledge of clinical sciences from a traditional Oriental and Biomedical perspective.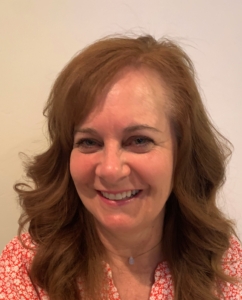 MELT/Group Instructor
Kristin Christensen
Kristin has been a group fitness instructor for over 20 years as well as a MELT technique instructor.  MELT is a simple hands off and self care treatment, designed to reduce the effects of accumulated tension and stress while hydrating the connective tissues throughout the body.

Medicine Wheel Facilitator
Duztin Sorensen
Duztin has worked as Culture director and Medicine Wheel Facilitator for a residential at risk Native American Youth program. He received Sweat Lodge Rites from Dan Old Elk of the Crow Nation and has been facilitating the Sweat Lodge for 22 years. Duztin has also been employed as a professional entertainer involving Native American Drumming, Singing and Dancing.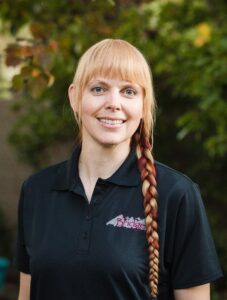 Foot Zoning
Heidi Loveland
Heidi has a passion for the healing arts.  While attending Weber State University, she was introduced to Foot Zone Therapy.  She has continued to be fascinated by the interconnectedness of the body and emotions to the Acupressure signals on the feet.  For over a decade, she has used this modality to help people on their journey to greater health, balance and peace.
After completing her degree in Health Promotion, she certified as a Foot Zone  therapist at the Foot Zone Therapy Academy.  She is a certified Holistic Health Coach through the Institute of Integrative Nutrition and later trained at the Wellness Life Zone Academy.in order to advance her Foot Zoning skills.  She is also trained in the emotional release modalities of Emotion Code, Wings and Lightswitch.
As a St. George native and former firefighter, EMT and world traveler, Heidi brings a love of life and compassion you are certain to feel as soon as you meet her.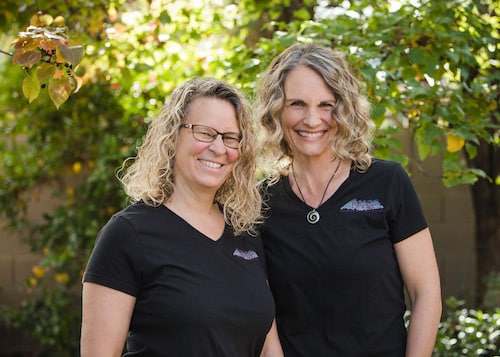 Life Coaches/Self Love facilitators
Kami Mitchell and Shelby Smith
Kami and Shelby are celebrators of the human experience. Over the last decade, they have co-created and held retreats to invite others to heal, by getting back in touch with their whole selves through movement, breath, sound, music, emotional release and play. 
They believe in humanity and invite us all to slow down, behold  the creators that we are and be magnificent by being you.
Both Kami and Shelby are trained in Reiki, BARS, Heart Theta, presenting energy, healing touch, Tantra, mindset shifts, emotional clearing/release, shadow work, heart mentoring, play and inner child work.  They are certified cuddlers as well, and are published contributing writers in several co-authored books. 
You can find them discussing "What else is possible?" on their highly reviewed podcast, in front of audiences throughout the Midwest as well as facilitating at The Bridge Health Recovery Center.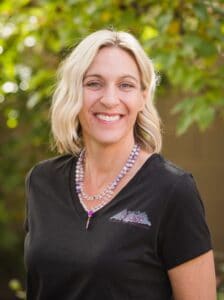 Rapid Eye / Deep Sleep Coach
Kim Cluff
Kim is a master Rapid Eye Technician and life skills coach. She helps people process stress and trauma, while simulating R.E.M. sleep, in an awake state. R.E.M. is the bodies natural way of processing negative emotions, old beliefs and patterns. Simulating R.E.M. while the individual is awake is key for allowing one to consciously choose to release negative emotions and re-pattern new positive ones.
Kim has successfully helped many people with the Rapid Eye model. Depression, anxiety, feelings of low self worth and hopelessness are a few of he common issues Kim has helped individuals with. She has a degree in Psychology and spent much of her time studying attachment theory in relationships.  She loves Rapid Eye and even more so, loves helping others heal.
Next Session dates:
October 16th - November 5th, 2023
Please Register Early - Space Is Limited. We limit our class sizes to ensure the best experience for each guest. If you have questions or are interested in attending the retreat this year, we recommend you get in touch with us early to apply and reserve your spot. Ask us about our wait list for full sessions.
Copyright 2021 All Rights Reserved
The Bridge Recovery Center